Portfolio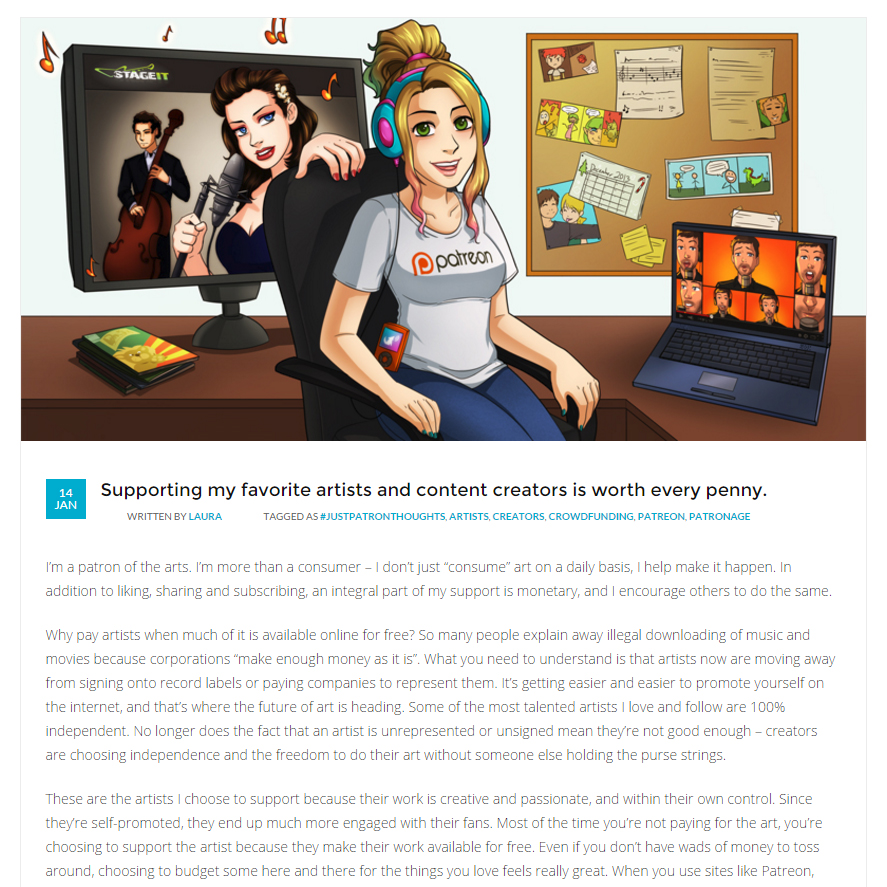 I wrote a blog article in January 2014 that was reposted to Patreon's blog and shared on their social media (the blog has since been discontinued, as they relaunched a new one).
The article, "Supporting my favorite artists and content creators is worth every penny," discusses the patronage trend and how Patreon (then a recent startup) is changing the game for creators worldwide.
You can read the full article here.