Portfolio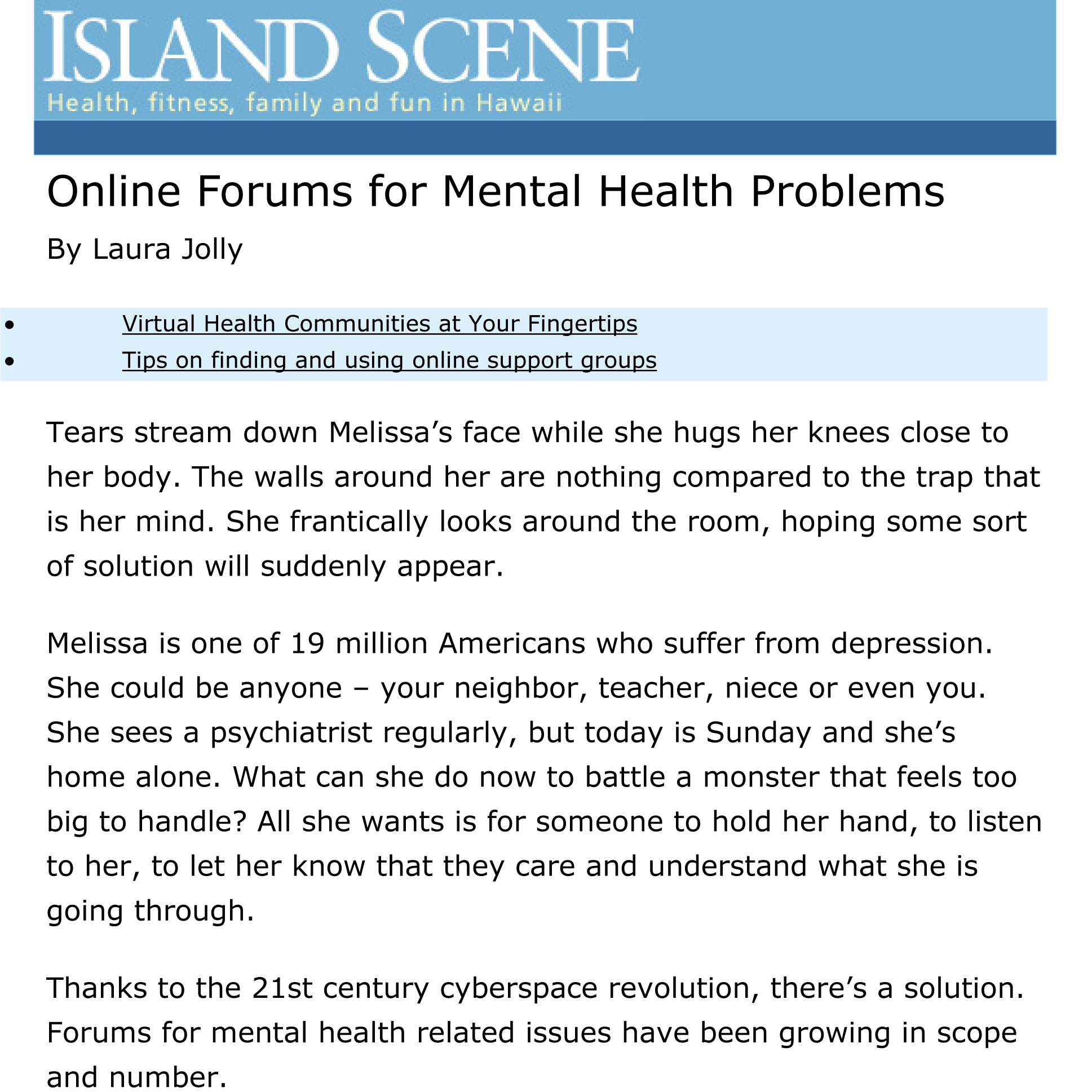 Originally published as a sidebar in Island Scene Magazine, March 2008.
ONLINE FORUMS FOR MENTAL HEALTH PROBLEMS (Click for the PDF version)
Tears stream down Melissa's face while she hugs her knees close to her body. The walls around her are nothing compared to the trap that is her mind. She frantically looks around the room, hoping some sort of solution will suddenly appear.
Melissa is one of 19 million Americans who suffer from depression. She could be anyone – your neighbor, teacher, niece or even you. She sees a psychiatrist regularly, but today is Sunday and she's home alone. What can she do now to battle a monster that feels too big to handle? All she wants is for someone to hold her hand, to listen to her, to let her know that they care and understand what she is going through.
Thanks to the 21st century cyberspace revolution, there's a solution. Forums for mental health related issues have been growing in scope and number.
Participants find these forums to be a safe haven where they are free to be themselves and to talk about the issues they struggle with. They consider each other family and look out for one another. In the middle of the night, they can log in to a chat room and connect with people all across the globe.
These forums provide support that a doctor, therapist or family member perhaps cannot. They offer kinship and a sense of belonging with people who struggle with similar issues.
Some popular online mental health forums:
www.forum.wingofmadness.com (depression and bipolar disorder)
www.depressionforums.org (depression)
www.careplace.com (general support)